World Rainbow Hotels ist eine Sammlung von mehr als 1200 ausgewählten Hotels, die sich als Gay & Lesbian Welcoming bezeichnen. Diese Exklusive Auswahl befindet sich in mehr als 120 Destinationen weltweit und beinhalten namafte Hotelketten wie Four Seasons Raffles, Langham, Ritz-Carlton, Morgans, Kimpton, Warwick, Sofitel, Hyatt, Marriott, Hilton und Intercontinental. Dazu kommen eine grosse Anzahl von Boutique wie Design Hotels, Epoque Hotels und Small Luxury Hotels of the World.
Die Webseite ist auf nur Enlisch, die Preise können aber auch in Euro ausgewählt werden. Die Abrechnung vom Hotel erfolgt in der Währung des Hotels, das heisst, dass auf einer deutschen Kreditkarte bei einer Währung ausserhalb des EURO die Fremdwährungsgebühr dazukommt ( ca. 1,75%)
World Rainbow Hotels is a carefully chosen collection of more than 1200 Gay & Lesbian welcoming hotels located in over 120 destinations worldwide. Prestigious hotel chains in this exclusive selection include Four Seasons, Raffles, Langham, Ritz-Carlton, Morgans, Kimpton, Warwick, Sofitel, Hyatt, Marriott, Hilton and Intercontinental. There are also a large number of specialist, independent hotels chains such as Design Hotels, Epoque Hotels and Small Luxury Hotels of the World.
Navigaytor.de
NAVIGAYTOR is a division of

Friends Medien
Lindenstrasse 25
71686 Remseck/Germany
Fon: +49 7146 286 330
Fax: +49 7146 286 331
www.friends-medien.com
E-Mail
USt-ID: DE213420557
FRIENDS and NAVIGAYTOR are registered trademarks.

Ein Spezialist für Gay owned und operated Hotels und Guesthouses vor allem in den USA. Leider gibt es kein zentrales Reservierungssystem, jede Anlage muss sozusagen separat angefragt werden.
Hier eine kurze "About us" Eigendarstellung.
We started Purple Roofs in 1999, and we're still the best place to find small, "family owned" and gay friendly accommodations, with more than 4,800 bed and breakfasts, hotels, vacation rentals and other properties around the world, many of them with full page listings and photographs. Many of our listings ar small mom and mom or pop and pop businesses - places you'll have a hard time finding anywhere else.
We also list hundreds of gay owned and friendly travel agents and tour operators around the world.
Our Purple Roofs Gay Travel Blog lists thousands of gay travel articles, and once a month, we send the latest articles and gay travel events to our mailing list of more than 25,000 people. We also send out our monthly newswire with specials from gay innkeepers worldwide. Join our maillist here.
We also list hundreds of gay travel events - from gay prides to ski weeks to film festivals.
At Purple Roofs, we are gay travel.
Wir finden mehr Hotels
Vergleichen Sie alle Top-Reise-Webseiten mit einer einfachen Suche und finden Sie genau das, was Sie suchen. Ganz unkompliziert!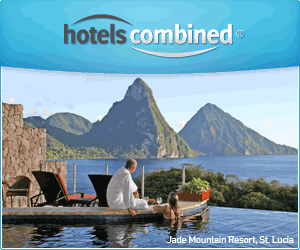 Als erstes deutsches Online-Reiseportal ermöglichte Expedia.de neben der Buchung von Flug, Hotel, Mietwagen, Ferienwohnungen, Lastminute- und Pauschalreisen unter der Bezeichnung Click&Mix, auch die flexible Zusammenstellung ("Dynamic Packaging") von Flügen, Hotels und Mietwagen sowie vielfältigen Angeboten in der Kategorie Events&Tickets.
Expedia.de Suchergebnisse enthalten alle Informationen für die schnelle Buchung von Flugtickets. Aufgrund Expedia's Zusammenarbeit mit den angesehensten Fluglinien der Welt, sind wir in der Lage unseren Kunden exklusive Angebote zu bieten. Diese führende Position als Online Flugportal wurde auch von "Clever Reisen!" bestätigt. Das Reisemagazin kürte Expedia in seiner aktuellen Ausgabe 3.11 zum Testsieger in der Kategorie Web Flugportale mit der Gesamtnote "sehr gut" und lobte besonders Expedia's "Transparenz und kundenfreundliche Buchungsabwicklung".
Hotels.com ist ein weltweit führender Anbieter von Hotelzimmern, die über zahlreiche lokalisierte Websites gebucht werden können. Diese Websites sind in über 35 Sprachen verfügbar und haben über 365.000 Hotels rund um den Globus im Angebot – von unabhängigen Hotels und renommierten Ketten über Unterkünfte mit Selbstverpflegung bis hin zu B&Bs.

Hotels.com ist ein Tochterunternehmen von Expedia, Inc.
Hotels.com
HOTEL DE ist der Online-Hotel-Reservierungsservice mit der höchsten Reichweite im deutschsprachigem Raum. Bereits über 3 Mio. registrierte Kunden nutzen das einzigartiges Angebot von mehr als 250.000 Hotels weltweit. Dabei findet der Buchende mit Hilfe zahlreicher Suchfunktionen die für ihn optimale Hotellage.